Hello travel writers and future travel writers!
When I quit my job and started travel writing, I scoured the internet for lists of websites and magazines I could pitch travel stories to.
There were quite a few names that kept coming up over and over again:
Respectively, they paid $25 and $40.
There was even a great set of posts created by students of the Matador travel writing program highlighting seven places they wanted to write. Even in here, I'd find the usual suspects or newsstand magazines I knew about but didn't feel ready to pitch like Backpacker and AFAR.
So I took my list of all the same low-paying publications everyone was sending article ideas to and thought, "if this is how you have to start, then this is what I'll do."
The Paradox of Low Paying Pubs
I pitched, I waited for responses, I wrote stories for those outlets, and then I waited for the articles to actually appear so I would finally have published travel articles to show to the world and for the check to arrive so that I could earn a living.
In case you haven't guessed, those last two things can take a long time to happen. Even online. And that's a tough way to earn a living.
So I started searching the deepest recesses of the internet for travel magazines looking for stories, or at least, that had submissions guidelines outlining what they were looking for from writers interested in writing stories for them.
I printed each one, stapled it together and put it in a neat file on my desk so I could read through them all and dream up stories to pitch. And pitch I did, and I got assignments from those opening shots (or second or third shots in same cases), but a pattern emerged. None of these places paid very well, and they often took a while to get back to me.
It's easy to extrapolate from here that travel magazines simply don't pay well and that the editors are swamped and take a long time to get back to you, but then a curious thing happened.
I went on my first ever press trip.
We had an unexpected opportunity to tour Turkish tea plantations and production plants and sit down for tea with the head of Turkey's biggest tea company in his wood-carving filled office scented with the fragrance of constantly steeping apple tea.
When I came home, I knew there was a story here, and so I scoured the web for magazines about tea. I found a couple, but I couldn't get my hands on copies, just the articles that were online. And I couldn't find the editors' email addresses, only info@magazine.com black holes.
But I pitched them nonetheless, and never heard back.
Months later, I found a magazine database (that is now sadly defunct). They had been collating all sorts of publicly available information about thousands of magazines for years. I was super excited to find new magazines I'd never heard of, but then I realized they also had those tea magazines I tried to pitch after my trip.
And they had the direct email addresses for the editors. So I resent my pitch.
Does Enough Access to Info About a Magazine Make All the Difference?
I got a response in just a few minutes. And after some back and forth, an assignment from the tea magazine. And after some other emails, assignments from many other magazines I didn't even know about until I discovered the database.
But even when that database was still around, it didn't give me everything I needed to get assignments.
It gave years and years of a magazine's editorial calendars, but it didn't tell me what the names of the magazine's recurring sections were and how they were formatted so that I could craft a pitch based on knowing what they'd covered in the past and what they would like to cover in the future.
The contact information section gave me the name of just one editor—the editor-in-chief—who is not, unless the magazine is very small–the one that reviews pitches.
And it had the magazines classified according to pay rates that I often found to be complete estimates or unfounded and not reflecting the rates editors were actually offering, making it hard for me to know if it was really worth my time to pitch a given magazine. (We've got a neat trick for this based on 100% up-to-date, verifiable information.)
Most importantly, it focused on magazines from North America for more general journalists—not the travel magazines from other English-language markets that I knew existed and weren't getting a lot of pitches but I just didn't know how to find.
So, when I was traveling, I started to keep an eye out for interesting magazines or magazines that feature travel-related stories so that I could have my own personal magazine database. I picked up adventure travel magazines in Asia, dozens of in-flight magazines in Europe, and wine-focused pubs in Sonoma.
That was more than seven years ago. These days, we've got so many magazines that I hide them in closets, under our coffee table, and under the benches at our dining table so our friends don't think I'm a crazy magazine lady (the journalist version of a cat lady—keeping cats is far more expensive than keep magazines!).
Sharing the Love
When I started coaching people to reach their own travel writing income goals, I wanted to give them access to all these great magazines that I knew about and few others did to help them get lots of fun, well-paying assignments from them as well. So I looked at my piles and my scanner, shuddered for a moment, and thought of a better way.
Now, I'm excited to share it with all of you. Not just the huge stacks of magazines, but a processed form of them. My coaching clients have me walking them through how to analyze a magazine to ensure assignments and helping them identify what sections their ideas fit into. We're going through all of our magazines and doing this work for you.
For every magazine with a full entry available, you'll find:
which sections are open to freelancers
the length of each section
examples of what has been covered previously in each section
the magazine's target readership traits
the percentage of travel-related content in each issue
where to read full issues online
editors' email addresses
pay rates to the best of our knowledge
and much more!
My apartment is only so big, so we only have several hundred magazines in our hands at the moment. But that doesn't mean that's all you get!
We know about more than 1500 magazines that are looking for travel articles, and we're putting those all into the database with a more basic set of information so that you can find more magazines for your articles. For each of these magazines, we're showing you:
the magazine's editorial focus
what type of magazine it is (custom, consumer, trade)
where the magazine is based
relevant editors for travel pitches
several years of covers to give you a sense of the magazine's style
And if you prefer to check out magazines yourself and just need our help discovering new magazines to pitch you can also get limited access to all of our magazines for half the price of the full subscription.
Take a look around at what we've been doing (here are some full entry samples to start with), and join us when you're ready to take the pitching plunge and stop saying that you don't have more travel writing assignments because you don't know who to pitch.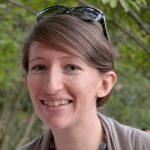 Gabi Logan
Founder, Dream of Travel Writing